Customer complaints
Article
10 ways to handle customer complaints (types + importance)
Customer complaints can help make your business better. Here are some steps for handling them in an impactful way.
Published February 10, 2020
Last updated May 5, 2022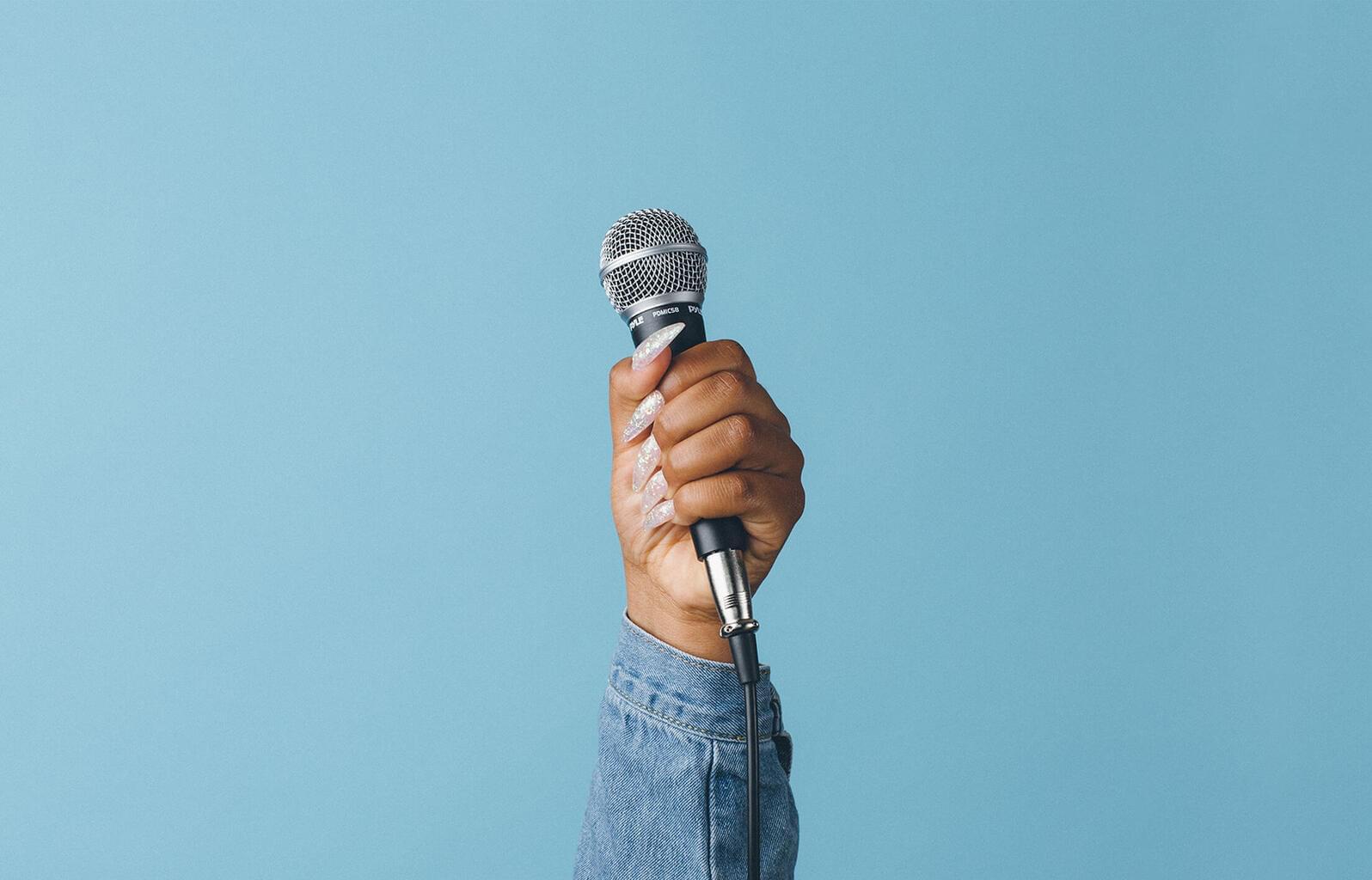 No matter how hard you work to deliver high-quality products and amazing customer service, unhappy customers are inevitable. No business can completely skirt the reality of customer complaints.
But for companies that know how to handle consumer complaints, these issues can become more of an opportunity than a liability. That might sound counterintuitive—how can a complaint be seen as anything other than a bad thing?
When handled with care and empathy, a complaint is a chance to strengthen your relationship with a customer and improve your product or service. The key is being able to assess and resolve consumer complaints efficiently and effectively.
In this guide:
Importance of customer complaints to your business
Customers don't complain just to make your company look bad—they want you to respond with a solution. If you handle the feedback well, you can turn a negative situation into a positive one.
When customers bring issues to your attention, they expect you to swing into action immediately. A prompt response can prevent a slightly dissatisfied customer from becoming an indignant customer who leaves you for a competitor.
"Customer complaints are the biggest opportunity a business has to repair a fractured relationship with a customer," says Jonathan Brummel, director of enterprise support at Zendesk.
"Customer complaints are the biggest opportunity a business has to repair a fractured relationship with a customer."Jonathan Brummel, director of enterprise support at Zendesk
If you don't address consumer complaints, it can make the situation much worse. One angry customer's complaint can be amplified and influence the opinions of many others. Research shows that almost 9 in 10 customers read online reviews of local businesses. Imagine a prospect not doing business with you because of negative reviews you left unattended. You should always acknowledge complaints and do your best to correct the situation.
For example, when a customer took to Twitter to complain about the bad service they received, the Instacart support team was quick to jump in and resolve the problem.
Image source
Listening to customer complaints is integral to good customer service. Plus, it can help you improve your products or services. A request for a new feature, for instance, can enable you to better serve your customers.
"Customer complaints are great for business intelligence," says Brummel. "They can help uncover a gap in your system or process and allow you to fix it, or they can help you to look at your product in a new way. With this valuable information, you can share those insights across teams and drive product innovation."
Benefits of customer complaints
Customer complaints provide valuable customer feedback for your business to learn from
Resolving a compliant can prevent a dissatisfied customer from churning
Customer complaints reveal customer pain points
Responding to complaints has a postive impact on brand reputation
Customer complaints are an opportunity for your customers to engage with your service team to build a better, more personalized relationship with your brand
8 types of customer complaints (with examples)
Here are eight customer complaint examples and what you can do to address them.
Customer complaint resolution
Customer complaint resolution is a form of service recovery that enables the business to resolve a customer complaint and make the experience a positive one for the customer. It involves breaking down internal silos to share customer feedback across teams, moving toward a better customer satisfaction (CSAT) score, and affecting change where necessary to improve the overall customer experience.
10 ways to handle customer complaints
There are two levels to handling consumer complaints effectively. Your support agents have to respond to the situation directly, and your company has to equip agents with the right tools. Success requires taking a few key steps at both levels.
1. Make answers easy to find
Speed is an incredibly important factor in providing a positive support experience. That's where a well-organized, searchable knowledge base can help.
When answers are easily accessible, agents can find solutions to problems more quickly, enabling faster resolutions for your customers. Agents will also have more time on their hands, so they can focus on resolving complex issues.
Customers should have access to a knowledge base, too. It will empower them to solve problems on their own. Use chatbots to distribute resources, and use relevant keywords so the content is searchable. You can also organize your knowledge base in a way that makes it expedient for visitors to find the answers they need. For example, at Zendesk, we categorize our knowledge base by solution because our clients often have product-specific questions.
2. Ensure relevant details move with the customer across channels
If customers have to repeat their complaint three different times in three different channels, they aren't likely to come away from the experience feeling great about your brand.
Arm your team with integrated support software that houses all customer information in one centralized location. This allows agents to find the relevant details about each customer—including their grievance, contact information, and purchase history—from the moment they start communicating with them. The conversation can stay connected, no matter how the customer chooses to interact.
How to structure your customer service department
Learn more about the key steps for structuring your customer service team with this free guide.
3. Track common customer complaints
Individual consumer complaints don't exist in a vacuum. When one customer struggles with an issue, others have likely been in the same situation.
Use customer service software to track all the tickets that come in so you can see trends in customer feedback. Did support tickets spike after the release of a new feature? Do customer concerns get resolved at a snail's pace? Are clients satisfied with their support interactions?
Leverage that data to amplify the voice of the customer and improve the overall customer experience.
4. Understand the different types of customers
There isn't a one-size-fits-all solution for handling customer complaints—even irate customers don't all want the same thing from a customer service interaction. Some want a refund, while others care more about an apology. The right response will depend on the type of customer and the specific situation.
Angry customers often feel they have been wronged and want to express themselves, so let them speak without interrupting. Listen to the problem, try to understand what went wrong, and search for a solution. When dealing with angry customers, sometimes it helps to use templates that can de-escalate the situation.
Impatient customers want things done at their own pace, which is usually at breakneck speed. Reassure them by letting them know you're trying to resolve their issue as fast as possible.
Vague customers don't provide many details and may even say a lot without saying enough. Ask probing questions to pull out the information you need. You can also clarify their statements by saying, "Just so I'm clear," and repeating what they said to you.
Demanding customers aren't easily satisfied and expect more than you can give. Apologize for the inconvenience they experience, and try to resolve their problem quickly.
Challenging customers have fixed opinions and might want to tell you how to do your job. Suggest solutions, but don't force your advice on the customer.
5. Cultivate the right tone of voice
It's challenging to stay calm and collected when dealing with a confrontational or disgruntled customer, but it's paramount that agents do so. And we're not just talking about conversations that take place over the phone—we've all been on the other end of a passive-aggressive email or text message.
Agents must strive to diffuse the situation with measured responses while remaining human. Stay empathetic and curious—sounding like an emotionless robot won't help things, either. It's a tricky balance to find but one that makes a big difference. A simple statement, like "I understand" or "I'm here and ready to help," can go a long way.
"With every interaction, try to see it from the customer's perspective," Brummel advises. "Rather than being transactional or judgmental, empathize with them."
"With every interaction, try to see it from the customer's perspective."
It's beneficial to read your response out loud before sending it. Gut check for loaded language to ensure you're not accidentally blaming the customer for anything and putting them in a defensive mode (even if the issue was their fault to begin with).
6. Listen before you respond
When someone's upset, one of the main things they want is to feel heard. So don't try to resolve consumer complaints before you've taken the time to understand them. Start by being present and using reflective listening. Repeat the customer's complaint back to them to confirm you understand.
Taking the time to hear what the customer is saying, acknowledging their grievance, and apologizing to them is often as meaningful as giving them a refund or special offer.
"Listening before you respond is classic relationship advice," says Brummel. "Similar to when we are in a heated situation with a significant other, we tend to want to provide an immediate answer. But you have to give the person space to feel acknowledged before they'll be ready to move on to finding a solution."
"You have to give the customer space to feel acknowledged before they'll be ready to move into finding a solution."
To ensure you have the full context, ask the right questions. For instance, if you're a B2B company, you'll want to ask questions that help you better understand what's going on internally at that client's company.
For a particularly angry customer, consider asking follow-up questions after you hear them out to diffuse the tension further.
7. Own up to mistakes
Customers will complain about situations that are beyond your control, but sometimes, your company will be in the wrong. When you find yourself in this situation, it's important to own the mistake. Taking responsibility for your actions demonstrates that your business values integrity, and it will increase the customer's confidence in you.
"Take whatever feedback is there: Own it, and own how your team can get better," suggests Brummel. "Even better—don't be afraid to share that moment with that customer."
"Take whatever feedback is there: own it, and own how your team can get better."
For instance, simply saying something like, "If I was in your spot, I would be disappointed too," shows the customer that you're on their side and that they've been heard.
8. Communicate expectations
Be upfront with customers about how long it may take to resolve their issue or how much you'll be able to do for them—don't make promises you can't keep. People will often be understanding of any limitations on what an agent can offer, as long as a reasonable expectation is communicated from the start.
According to Brummel, "Even though those conversations are tough and can feel awkward at first, it's okay to say, 'That's not possible today, but here's what we can do in the meantime.' Or, 'I don't have that information right now, but I am going to find out.' And even if you find out that answer isn't one they'll like, that's okay, too."
Although you might feel like you're letting a customer down, committing to honest communication is imperative. Be real with the customer, and remember that you're not a machine. It's okay if you can't get them the solution they're looking for right away.
9. Provide the best possible solution
Once you understand the problem at hand, follow up and determine the best path forward to resolve it—whether that's talking the customer through troubleshooting steps, sending a replacement product, offering a refund, or genuinely apologizing when you can't deliver what they were hoping for. Give them something so they walk away feeling better about the brand.
10. Go the extra mile
If you have the bandwidth after following up, go above and beyond for the customer. You might surprise them with a handwritten thank you note, a bouquet of flowers, or a discount code.
A thoughtful gesture might just be the thing that turns a buyer into a loyal customer.
How to analyze customer complaints
Instead of looking at customer complaints in a vacuum, you'll want to identify trends in negative feedback. With the right customer service software, your service team can record customer complaints so this data can be analyzed and shared with other teams across the business. You can also use surveys to collect customer feedback proactively. Community forums are another key source of customer feedback. Here are a few guiding questions when analyzing customer complaints:
Has this happened to the customer before?
Have other customers' experienced this as well?
What team does this impact and how can you be sure they see the feedback?
What is your company's policy for resolving the complaint? For example, do you offer a full refund for a dress that ripped three months after purchase?
Consider a Voice of the Customer program, a program that businesses use to collect and analyze customer feedback about their brand, products, or services.
Reduce customer concerns with proactive support
While it's important to have a strategy in place for reacting to customer complaints, it's even better to proactively reduce the chances of them happening in the first place.
Send customer surveys to ask how you can improve your products, services, or support interactions. Use that information to provide superior experiences.
Don't ignore potential issues. Sometimes when a customer reaches out about one problem, you'll notice another arising on the side. Don't be afraid to speak up, even if it doesn't relate to their original request.
Use AI to predict bad satisfaction ratings before they happen.
If you're about to lose a customer and your win-back plan fails, don't make it hard for them to leave—this can turn a calm customer into an angry complainer. It's better to let them go on a good note than to let them leave with a sour taste in their mouth.
How to structure your customer service department
Learn more about the key steps for structuring your customer service team with this free guide.
How to structure your customer service department
Learn more about the key steps for structuring your customer service team with this free guide.
Read now