Call center customer satisfaction
4 ways to improve call center customer satisfaction
Customer satisfaction is key to your business success.
Published March 7, 2017
Last updated December 9, 2021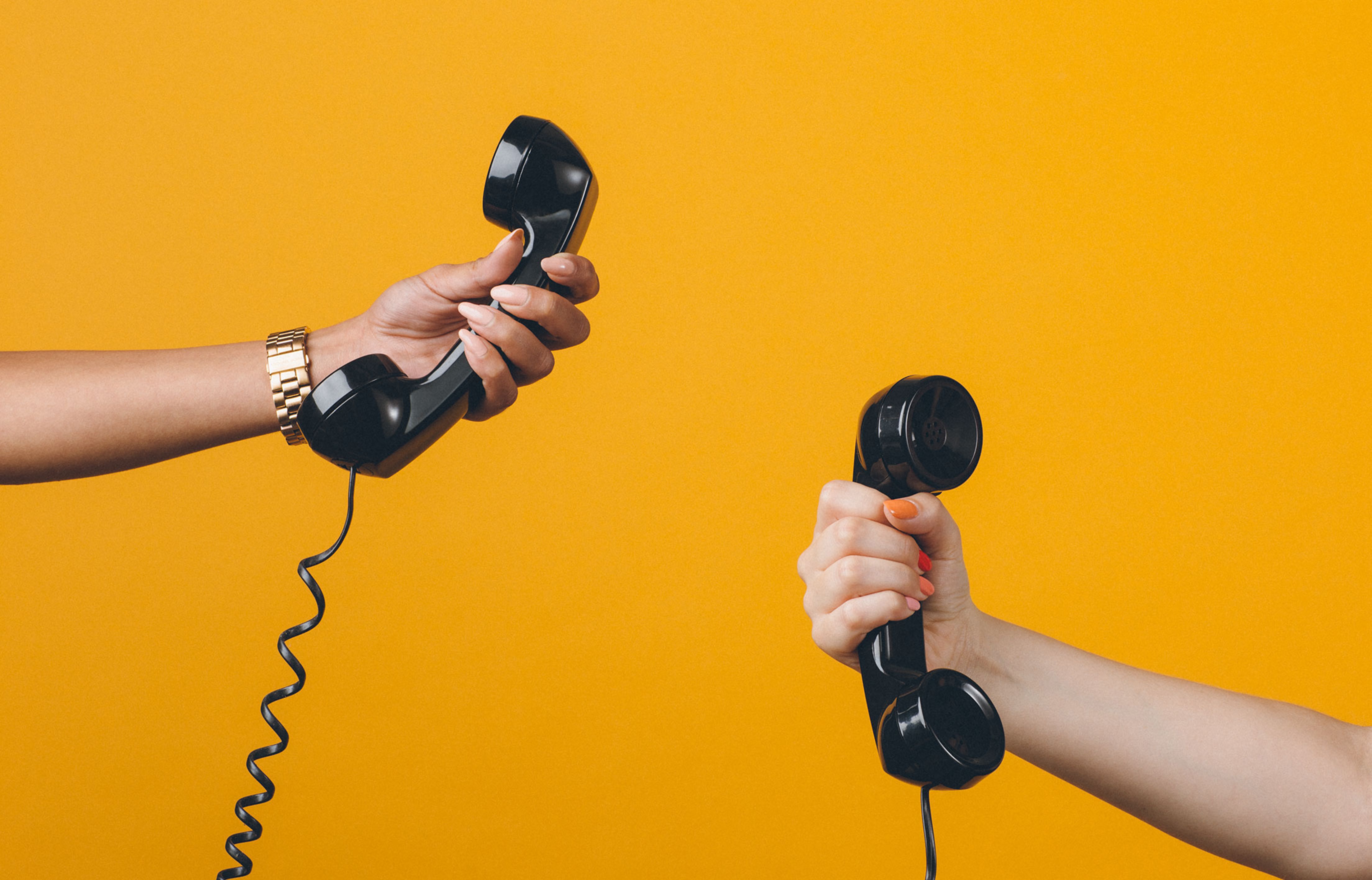 Year after year, surveyed consumers say the phone is their top preferred communication channel for customer service. According to the Zendesk Customer Experience Trends Report 2020, even millennials are more likely to resolve their issues over the phone than they are via email, social media, or chat.
On top of that, roughly half of those consumers said they would switch to a competitor after just one bad customer service experience. In that sense, call center customer satisfaction is a key KPI of the health and success of any company.
Often shortened to CSAT, customer satisfaction is a measurement of how pleased your customers are with the services you provide. Customer satisfaction in call centers is a measurement of how pleased your customers are with the three most important aspects of a positive call center experience: fast resolution, real-time support, and a friendly agent.
If your primary goal is to improve call center CSAT, you need to make sure your call center operations are strategically designed to minimize the major sources of customer frustration. On top of that, your agents should focus on improving their ability to deliver real-time, more efficient support.
How to improve customer satisfaction:
Focus on the customer experience

Customer service, be it in person or via the call center, is all about providing a great experience for the consumer. The key is figuring out what that looks like for your customers.

For example, your customers might prefer to interact with an IVR system for simple service questions rather than wait on hold to speak to an agent. Or maybe they're frustrated when their calls are transferred to other departments.

Ask your customers what they think could be improved when it comes to your service department. The easiest way for agents to get direct feedback is to ask specific questions at the end of each call. Questions like, "Is there anything we could have done differently to improve your experience with us today?"

The point is, customer service in the call center isn't about just a single interaction; it's about the entire experience. Improve your call center's CSAT by finding out what type of service experience your customers want, and then deliver it.

Staff enough agents to field inbound calls
Customers hate waiting on the phone to talk to an agent. In fact, customers surveyed for Zendesk's recent Customer Experience Trends Report cited long hold and wait times as the most frustrating aspect of a bad service experience.

If you want to improve customer satisfaction in your call center, then you need to ensure that you have enough agents to meet your customers' phone support demands. For those unpredictable spikes in call volume, give your customers the option to request a callback or leave a voicemail. That way, they can speak to the next available agent without having to wait on hold.

Empower agents to make outbound calls
Some customers may choose to email a company with their service questions. The problem is, complicated issues— such as technical problems that need troubleshooting— can take multiple emails to resolve. This back-and-forth prevents agents from resolving support tickets in a timely manner, which negatively impacts the customer experience.

Instead, encourage your agents to reach out to those customers with a phone call. Not only will your customers appreciate the proactive and personalized service, but your agents will also be able to talk through the customer's issues and answer any follow-up questions in real time. Ultimately, your agents will be able to resolve more tickets in less time and improve call center CSAT. It's a win-win.

Measure satisfaction
If your call center wants to improve the customer experience, ensure that CSAT is your primary key performance indicator.

To solicit customer satisfaction using Zendesk Talk, send follow-up emails after each call. Not only will you be able to understand what's working well when your agents help customers over the phone, but you'll also be able to compare and improve CSAT scores across all your other channels.

Alternatively, customized CSAT surveys can be used to measure overall customer satisfaction with a sliding numeric scale, from 1 (not satisfied at all) to a 5 (very satisfied). This is an easy and effective way to quantify how happy your customers are with their experience.

You can also create surveys to find out how likely your customers are to refer your business to their friends and family. Similar to CSAT surveys, these can be conducted at the end of a call by asking a simple question like, "On a scale of 1-5, how likely are you to refer us to a friend or family member?"

Regardless of how you choose to measure your call center's customer satisfaction rate, the insights you gain will help you identify and deliver the type of service experience your customers prefer.

Improve call center CSAT by delivering a better customer experience

Customer happiness is paramount to any business's health. And as most would agree, companies are at the highest risk of shattering that happiness and losing customers when those customers have a problem.

Even in 2020, phone remains the preferred channel for handling customer support issues with a company. So if you want to keep your customers happy and loyal, your call center must constantly work to improve customer satisfaction rates.
How 8 companies deliver exceptional customer experience at scale
Learn from support leaders all over the world who have streamlined support operations and improved ROI with Zendesk.