Customer inquiries? Never an issue with Guide
Article
Customer inquiries? Never an issue with Guide
Published September 14, 2015
Last modified September 14, 2015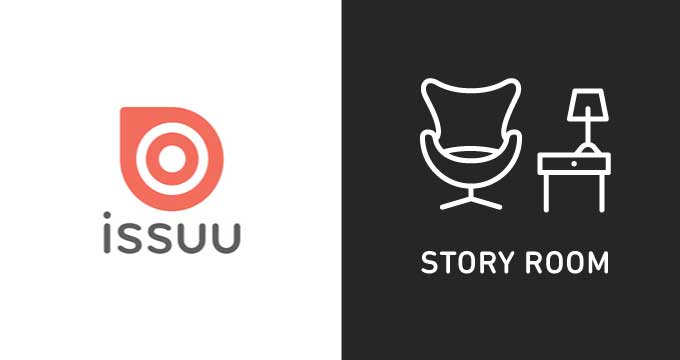 Fellow Denmark to Silicon Valley transplant, issuu's digital publishing platform has enabled over 25 million magazines, catalogs, design portfolios, and other publications to find a place and a readership online. With 25,000 new publications uploaded each day, issuu is the fastest-growing digital publishing platform in the world. But with traffic from more than 100 million readers every month, there are also a lot of customer questions.
A small team, not small-time support
A customer since 2010, issuu's support has grown alongside Zendesk Support. They began on the Starter plan and over the years have upgraded their plan to better meet the needs of their expanding readership. Currently, the lean six-person support team is on the Enterprise plan, and in April 2015, they realized it was time to upgrade their web portal and create a help center with Zendesk Guide. "The web portal was great for what it was," said Denise Twum, the customer support manager at issuu, "but the help center allows us to display information easier and places the focus on easy searching."
With Guide's easy-to-use customization tools, implementation took just one week. By partnering with issuu's design team, Twum was able to discuss the look and layout they wanted, so that their help center would be on brand and skinned with issuu's new colors and logo. "We were all excited about this," Twum said. "The customization options make our help center great," Twum said. "It is much simpler to navigate and has a clean look and feel."
Together they looked at other Zendesk help centers, and were particularly inspired by brands like Pinterest, Craftsy, and Podio. After choosing the theme that best met their needs, the design team made all the branding changes so that Twum and her team could focus on the content. In just a few months, they've built up more than 100 articles and have seen a 70 percent decrease in tickets originating from their old web portal.


Answering to both readers and publishers
Customers can generally be grouped into three categories, Twum explained. There are those who are new to issuu and want to learn more about what issuu does, and how the platform might help them. There are readers, who primarily need help with downloading or printing a publication. And there are publishers, the largest group of customers, who are currently using the platform and have questions about account management and plan features.
Fortunately, the new help center allows issuu to answer the majority of questions from all three types of customer. One benefit of moving to a help center is that now Twum's team can use Zendesk Guide to track where customers are, and what they've already looked at, before submitting a ticket. This helps the team to know where they might need to update or improve article content.
Any member of the team is welcome to write a new article and post it after a quick approval from Twum. This makes it easy for their help center to grow and allows information to pass quickly from company to customer. It also means that Twum and her team can spend more time answering the most challenging tickets.
Easy is better
Today the user experience in issuu's help center couldn't be easier. As soon as a customer starts typing, the search bar auto populates keywords he or she might use, quickly surfacing the information they need.
"With the knowledge base articles on the left and the community posts on the right, it's very intuitive. You can find anything you need," Twum said. In part, that's because there's also an embedded search widget on every help center page, which allows for quick in-context searching across all content. A "Submit ticket" button at the bottom of each page also provides customers with the option to contact the support team directly.
"I'm just thrilled with how easy Zendesk Guide is to use and set up," Twum said, "With the themes and customizations, we were able to make a great help center very quickly."
Find out how to empower your customers with self-service or browse other customer help centers