Employee engagement software
Make sure employees are happy and fulfilled with engagement tools
Some employee engagement context
Última actualización en October 25, 2023
According to Gallup's State of the Global Workplace: 2022 Report, disengaged employees cost the world $7.8 trillion, or 11% of global gross domestic product. For reference, the entire world's military spending in 2021 was $2.1 trillion, and that was an all-time record.
Put simply, disengaged employees are likely costing you, even if that expense doesn't show up on the balance sheet.
Top companies know to account for this, and they invest in employee engagement software to help improve their employee experience. These tools can help create more engaged employees with gamification, employee feedback collection and analysis, and more.
That said, it's important to recognize that employee engagement tools don't live in a vacuum. These tools exist as a subset of employee experience software. Employee experience (EX) entails everything from pay and benefits all the way down to how friendly your help desk staff are. Employee engagement tools help you tune into what your employees think and feel so you can structure your EX accordingly.
To help you leverage the power of these tools, here is a quick overview of everything you need to know about employee engagement systems. You'll learn what these systems are, what they do, and why they matter. And you'll get a useful list of what the best tools out there are plus guidance on how to choose the ideal solution for your organization.
So, what is employee engagement software?
Employee engagement software is a general term for a range of programs designed to help enterprises monitor and improve their employees' experience. The aim of employee engagement software is to make employees feel more connected, engaged, and motivated to work for their company.
This kind of software often includes features such as employee feedback collection, goal-setting and tracking, and gamification. Depending on the solution, employee engagement software may be folded into an employee experience software or it may exist as a standalone solution.
The 5 Best Employee Engagement Tools
Employee engagement tools may take many forms. There are tools dedicated solely to monitoring and measuring employee engagement. And there are platforms that fold in several different kinds of employee engagement solutions.
As it happens, many of the functions of customer experience software actually mirror those required for employee engagement. Because of these similarities, CS platforms with a broad range of integrations (like Zendesk) can double as powerful employee engagement platforms.
To that end, in the section below, you'll find five examples of the best employee engagement software, all of which integrate seamlessly into Zendesk to create a truly robust employee experience platform.
Software

Starting price (/user/month)

Free trial/plan

Key Features

SweetHawk

$1

Free trial

Child-parent ticket workflows

Surveys

Conditional ticket fields

Ticket scheduling

Hide ticket fields

User permissions for ticket fields

SurveyMonkey

$30

Free trial

Survey sharing with view/edit permissions

Survey results analytics

Shared asset library

Unlimited surveys and questions on select plans

Multilingual support

Qualtrics

Not available

Free trial

Tagging and segmentation

Thematic and sentiment analysis

Custom branding support

Social, SMS, web, and app-based surveys

Employee lifecycle-based surveys

Free survey templates

LumApps

Not available

Not available

Knowledge management

Microsoft 365 and Google Workspace integrations

Omnichannel employee communication

Corporate social media

50+ connectors with 3rd party tools

Platform analytics

Pathlight

$50

Not available

Unlimited data sources

AI-powered goal setting

Root cause analysis

User adoption analytics

SSO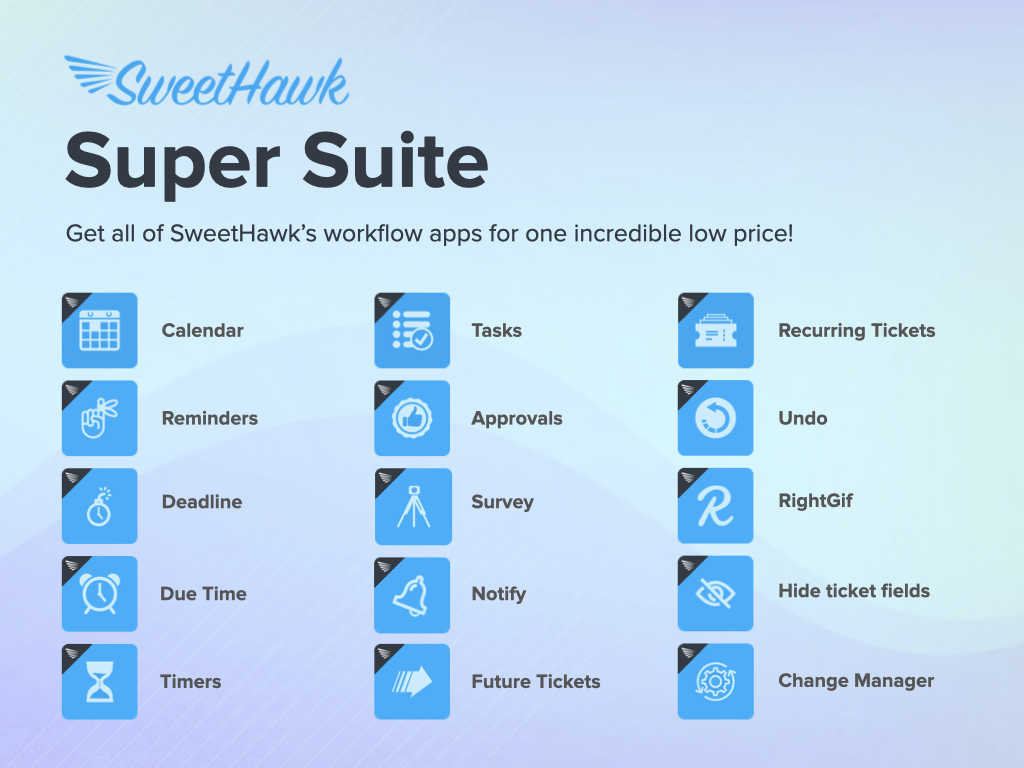 With its survey functionality, SweetHawk has primary components of what you need to extend a CS-focused platform like Zendesk into an employee experience system. Using SweetHawk, you can install any one (or all) of their apps to extend a Zendesk deployment. Currently, SweetHawk has 15 apps, including NPS survey functionality and they're always adding more. You have the option of adding SweetHawk apps one by one or downloading their entire catalog via Super Suite.
With the Super Suite you can create sophisticated systems to handle project management, automate HR processes, or create an ITSM change management system. Or, just start small and add their Calendar, Tasks, or Reminders app to get a feel for the software's interface and capabilities.
In addition to adding employee engagement functionality to your customer experience software, you can also enhance it in other ways with SweetHawk's apps. Among other things, you can use SweetHawk to create custom popup notifications, conditional ticket fields, ticketing automation, and manage SLAs with real-time timers.
Based on reviews from G2, customers tend to highlight SweetHawk's lack of documentation as its main disadvantage and its ease of use and interoperability with Zendesk as the software's main advantages.
A couple things to keep in mind: a Super Suite subscription requires that you subscribe with all paid Zendesk Agents. Also note that with a Zendesk Sandbox account, SweetHawk's apps are free to use in your sandbox environment.
Pricing plans
Pick and Choose: Ranges from $1 per agent/month to $100 per account/month

Super Suite: $10 per agent/month

Enterprise: $15 per agent/month
Free trial: 14 days with installation of Super Suite app
Features
Google and Office 365 Calendar integration

Child-parent ticket workflows

Approval workflows

Surveys

Conditional ticket fields

Ticket scheduling

Change manager for Zendesk

Hide ticket fields

Undo and redo ticket form changes

User permissions for ticket fields
Learn more about SweetHawk for Zendesk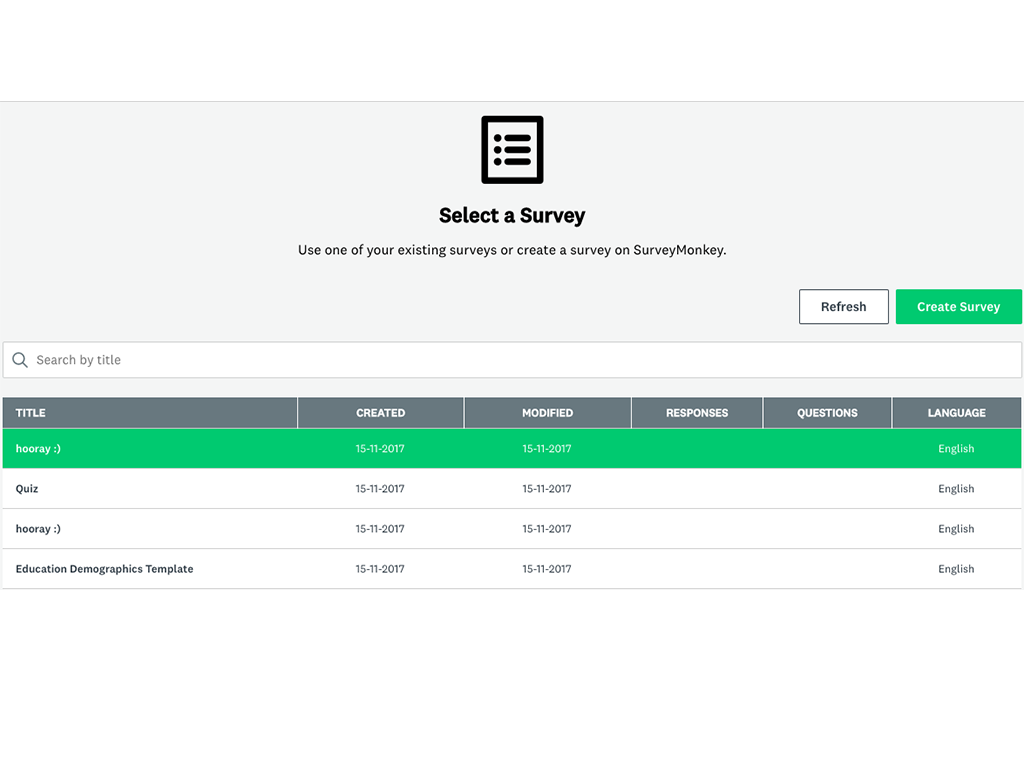 For many people, SurveyMonkey is one of the first tools that comes to mind when they think of employee survey software. And there's a good reason for that. SurveyMonkey makes it easy to build and segment employee contacts into lists, distribute surveys to those lists, create custom emails, and graph out survey results in real time. Combine these capabilities with Zendesk's internal help desk solution, and you're well on your way to deploying a powerful employee engagement platform.
SurveyMonkey's familiar interface is easy to use and it's already trusted by your employees so you'll capture important insights fast. Plus, SurveyMonkey itself has built a broad range of APIs and integrations so it fits seamlessly into sophisticated tech stacks. On top of all that, SurveyMonkey has built its pricing model to be flexible enough to fit the needs of any size business.
Based on reviews from G2, customers tend to highlight SurveyMonkey's intuitive survey publishing interface and trusted brands as its main advantage. In terms of disadvantages, the most common themes are a lack of transparency about free and paid features and unintuitive reporting interfaces.
In short, SurveyMonkey makes it simple to stay connected to your employees so you can understand what makes them tick and create policies that enhance the employee experience. Just keep in mind that if you're using Zendesk with SurveyMonkey, you'll need the customer lists feature enabled on your Zendesk Support account.
Pricing plans
Basic Plan: Free

Team Advantage: $30 per user/month

Team Premier: $75 per user/month

Enterprise: Request a quote
Free trial: no free trial but there is a free, basic plan available
Features
Survey sharing with view/edit permissions

Survey result analytic tools

Shared asset library

Free integrations

Unlimited surveys and questions on select plans

Question and page skip logic

Payment processing

Multilingual support
Learn more about SurveyMonkey for Zendesk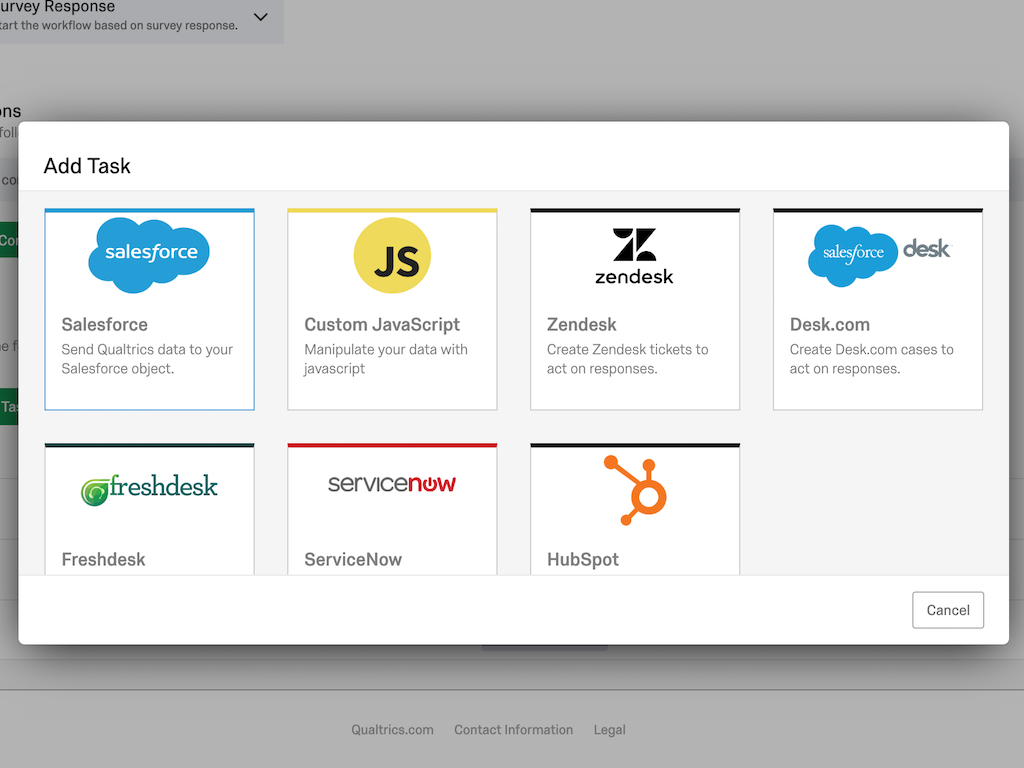 Qualtrics' takes many of the core competencies of employee survey software like SurveyMonkey and SweetHawk and adds a few more layers of sophistication. Like SurveyMonkey, Qualtrics enables you to collect employee feedback and analyze results. But it steps things up by allowing you to collect feedback over every channel including SMS, web, app, social media, and more. Additionally, Qualtrics also features advanced tools to contextualize employee feedback.
For instance, you can create surveys based on key stages of the employee lifecycle. In this way, Qualtrics is very purpose-built because it helps you create surveys specific to the employee experience. In addition to lifecycle-based surveys, you can also build and report on peer evaluations in Qualtrics. Plus Qualtrics goes beyond surveys by enabling employees to submit, comment on, and upvote ideas in a public forum. That way, you can easily capture the voice of your employees on company policies, strategies, and more.
If you decide to combine Qualtrics with Zendesk, you can also trigger surveys based on events in Zendesk, and vice versa. So in addition to the deeper insights you get with Qualtrics, you can also save time by using Zendesk to push surveys to employees automatically.
Customers that left reviews on G2 often mention the ease with which you can create simple or specialized surveys and the flexibility and power of Qualtrics reporting capabilities as its two main advantages. In terms of disadvantages, the one that seemed to be most common was that the software is difficult to integrate with other tools.
Pricing not available
Free trial not available
Features
NPS, CSAT, and CES analytics

Multi language support

Tagging and segmentation

Thematic and sentiment analysis

Online reviews and surveys

Custom branding support

Social, SMS, web, and app-based surveys

Employee lifecycle-based surveys

Free survey templates
Learn more about Qualtrics for Zendesk
LumApps enables top-down communication (i.e. one-to-many messages) and horizontal communication via the LumApps Social Intranet. In short, LumApps simplifies and consolidates information to internal business communities, social discussions and corporate content.
You can think of it as a powerful hybrid tool that includes corporate social media, employee feedback collection, and reporting features. These features include knowledge management, robust analytics, omnichannel community communication, and collaboration tools. And since it connects to Zendesk via native integration, LumApps can help Zendesk customers offer a comprehensive, smooth employee engagement platform.
As it happens, LumApps has earned prestigious recognition in recent years. LumApp was named a Leader in 2021 IDC MarketScape Intranet Reports and in the 2022 Forrester Wave. If your company uses Microsoft or Google productivity tools, you'll be happy to know that LumApps has tight integrations with both Google Workspace and Microsoft 365.
Based on G2 reviews, LumApps greatest strength is its intuitive user interface for creating, publishing, and managing content. Where it falls short, at least in the eyes of customers who left G2 reviews, is that the software lacks some of the features they'd expect from an intranet solution.
Pricing not available
Free trial not available
Features
Enterprise video management

Profile-driven user experiences

Knowledge management

Microsoft 365 and Google Workspace integrations

Omnichannel employee communication

Corporate social media

50+ connectors with 3rd party tools

Platform analytics
Learn more about LumApps for Zendesk
Pathlight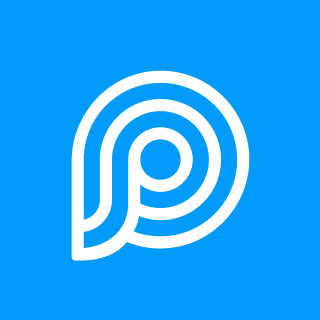 By combining coaching, communication, quantified quals, performance metrics, and quality insurance on one consolidated platform, Pathlight empowers team members on every level—employee, manager, and exec—with actionable insights and real-time transparency to fuel organization-wide transformation and performance. With Pathlight, managers can clearly lay out paths to success for their employees and quickly respond to issues with real-time coaching. And business leaders can get the high-level view they need to assess performance at an organizational level.
If you read Pathlight's G2 reviews, you'll see that many users appreciate how easy the software makes it to assess their performance metrics, including progress towards goals. Many reviewers say this helps them understand exactly where they stand. What G2 reviewers complained about most was Pathlight's speed and the inability to drill down to a more granular level on performance metrics. Many users also mentioned that Pathlight showing all employees' performance metrics may not be ideal for teams that prefer more privacy.
Pricing
Basic: $30 per user/month

Standard: $50 per user/month
Free trial not available
Features
Unlimited data sources

AI-powered goal setting

Root cause analysis

User adoption analytics

SSO

Performance Management

1-on-1s

Customizable employee data retention

Advanced user authentication

Quality Management
Learn more about Pathlight for Zendesk
How to choose an employee engagement platform
Audit your existing tools for fit
If you're a contractor, you don't have to worry about the compatibility of your hammer and your screwdriver. But tech buyers don't have this luxury. To maximize its utility, your tech stack has to integrate seamlessly with newly added tools. Not only that, new tools also have to fit the needs and capabilities of the people who use them. The idea is to combine your technology, people, and process so the whole is greater than the sum of its parts.
Employee engagement platforms are no exception to this rule. So when you're deciding on the right platform for your team, evaluate how well it will fit in with your existing people, processes, and technologies.
Consider extending upon your existing CS software
Since CS software often has similar capabilities to those required for employee engagement, it can sometimes be extended to function as both a CS and employee engagement tool. Of course, this requires that you either 1) have the resources to build employee engagement functionality on top of your CS software, or 2) have a CS tool that is easy to extend with native integrations, (as is the case with Zendesk).
So before you choose a solution, see if your existing CS software can be extended upon to double as an employee engagement solution. And if you have neither a CS nor employee engagement software, consider deploying one system to tackle both functions.
Evaluate cost holistically
It's tempting to judge the cost of a given software based on the first number that jumps out at you, which is usually the software's licensing cost. But there is so much more than licensing that goes into the cost of software. Though it can only be quantified on a company-by-company basis, every tool has an implementation and maintenance cost, each of which can quickly outweigh the tool's licensing cost.
Moreover, cost shouldn't be your only consideration — it should be return on investment (ROI). So when choosing an employee engagement platform, you must also consider the benefits of implementing the software. For example, what direct benefit can you associate with the ability to automate the collection and analysis of employee sentiment? Answer questions like these about your potential software choices, and you'll be much better positioned to choose what is truly the most cost-effective tool.
Common employee engagement features
Employee survey creation and distribution
In the world of employee engagement, collecting feedback is a foundational piece. Nothing's more important than capturing and listening to the voice of your employees. So if your software doesn't have surveying capabilities, you should find another option. But just having the ability to create and distribute surveys is table stakes. The software should also make it easy to segment audiences for surveys, distribute surveys to specific audiences, analyze responses, and report on results.
Corporate communities for fun and business
Employee engagement software often includes community features, like the business equivalent of Facebook Groups. These groups can be built around, for instance, specific disciplines. This allows employees in similar departments or disciplines to collaborate with each other. So subject matter experts can share knowledge and provide help to others when needed. And in this way, communities can help employees find in-house expertise that they otherwise might outsource. Or, you can create communities based on shared interests, so employees can network and bond based on their personal interests.
Gamification
If you have enough imagination, almost anything can be turned into a game. Employee engagement builds on this by introducing game elements into your employees' experiences. Using employee engagement's gamification features, you can incentivize employees to further develop their career through learning, encourage participation in internal corporate communities, motivate performance for sales and marketing teams, and much more. You can also customize your gamification features by adding prizes, like time off, giftcards, or digital badges.
The benefits of employee engagement solutions
More satisfied customers
78 percent of senior leaders we surveyed for the Zendesk CX Trends Report in 2022 agreed that service agents play a vital role in customer retention. And few would argue that employees are what determine the failure or success of a company. In essence, employee engagement solutions are designed to create more engaged, loyal, and driven employees.
The direct result of more engaged, loyal, and driven employees is more satisfied customers. And, at the risk of stating the obvious, more satisfied customers tend to buy more and remain loyal to the company that provides them consistently great service.
Lower turnover costs
According to a Gallup research, voluntary turnover costs businesses in the United States one trillion dollars. They broke it down by organization too, which is even more scary. With an annual turnover rate of 26.3%, a 100-person organization with an average salary of $50,000 would have turnover costs of $660,000 to $2.6 million per year. And those are numbers from 2017, when job switchers were far less prevalent. Given the lingering impacts of the pandemic on workforce trends, these costs are likely on the low end.
The main lever that creates these eye-popping, expensive numbers is the cost of replacing an employee, which can range from half to two times employee's annual salary.
Think of the benefits of employee engagement software this way: if your tool can help you prevent just one employee from quitting per year, that can save your business as much as $100,000. Of course, that's assuming the employee made $50,000. With a higher salary, the savings can be even higher.
Creative and cost-effective employee engagement
Employee engagement is literally in the name of the software, so you'd obviously expect it to help your company create more engaged employees. But what's unique about the way software can help you engage employees is the creative and cost-effective opportunities it creates. For instance, a common feature of employee engagement tools is gamification.
Gamification incentivizes employees to complete certain tasks, like hitting a sales target or completing training, with rewards for doing so. Rewards could include something as simple as a new digital badge, points towards a physical reward, or monetary awards. Even small gifts like a coffee gift card can help employees feel more engaged and driven towards desirable activities. And the cost to the business is minimal compared to other kinds of employee incentive programs.
How do you use employee engagement platforms?
How you use employee engagement platforms depends on your goals. In theory, you can use these platforms to:
Create communities based around skills and/or interests

Administer employee benefits

Manage individual employee and team performance

Collect, consolidate, and report on employee feedback

Offer gamification to reward desirable employee behavior

Conceptualize, create, and publish knowledge articles and/or videos

Provide company news and updates

Train and upskills existing employees and onboard new ones
Practically speaking, you're unlikely to roll out all these use cases at once, especially if you're fairly new to employee engagement tools. So when it's time to determine how you'll use your platform, the best approach is to choose a use case based on 1) what will have the biggest impact and 2) what you have the resources to accomplish.
In many cases, surveys are where businesses like to start with employee engagement systems because they're both simple to roll out and highly impactful. Once you've started to engage with your employee via surveys, you may also have a better idea of what use case to start with next.
Try an employee engagement solution for free
Managing and improving your employees' experience can't happen if you're not collecting, analyzing, and learning from employee feedback. Employee engagement solutions help you take that first, crucial step in opening up a meaningful dialogue with employees.
With Zendesk, the simplicity of adding on employee engagement integrations gets you to that meaningful dialogue fast. And the broad range of capabilities available from Zendesk's integrations make it easy to slowly evolve and iterate from a basic employee engagement solution to a truly robust system.