Welcoming spring with some great new apps
Article
Welcoming spring with some great new apps
Published March 30, 2017
Last modified March 30, 2017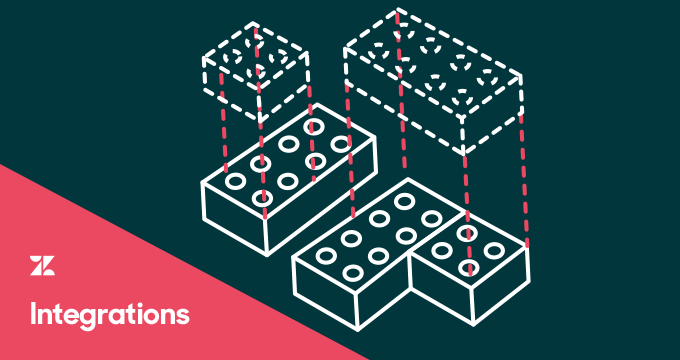 We're closing out March with a new round of Zendesk apps. These great tools will help you do everything from answer your customers' questions to simplify billing.
Dropbox: file sharing, management, and collaboration
From the smallest business to the largest enterprise, Dropbox simplifies the way teams work together. With Dropbox for Zendesk Support, you can access all of your team's content in Dropbox directly from your Zendesk account. Once the Dropbox for Zendesk Support app is installed, you'll see the Dropbox icon in the toolbar below the ticket comment editor. Click the Dropbox icon to log in to your Dropbox account and access your Dropbox content. You can easily pick files to insert into tickets as links or images to embed directly in your responses.
parlamind Assist: AI answer suggestion
parlamind Assist helps your agents reply to tickets faster and be more productive. The artificial intelligence behind parlamind scans your incoming e-mail and detects the customer's issues. It then pre-composes a suitable answer based on previous answers to similar requests and provides this in the sidebar on a Zendesk ticket. parlamind also provides an analytics view to help you uncover optimization potential in your customer experience.
Breeze: project management
Breeze is a simple visual tool for project management. It shows you what's being worked on, who's working on what, where things are in the workflow, and how much time it all took. With the Breeze app for Zendesk, it's easier to share tasks between Breeze and Zendesk. Simply open a ticket and the Breeze widget will appear to the right. From there, you can add the Zendesk ticket to an existing Breeze task or create a new one. You can choose the project, list, and the task where the ticket will be added.
Zoho Books: accounting software
The Zendesk Support for Zoho Books app helps give customer-support agents instant and detailed access to the current account status of the customer from Zoho Books. When a Zendesk ticket is opened, the Zendesk Support for Zoho Books app automatically fetches the customer information from Zoho Books and displays it beside the ticket, offering better visibility to the customer support agent.
Chargebee: billing and invoicing
Chargebee is a PCI Level 1 certified recurring billing platform that integrates with 30+ leading payment gateways and alternative payment methods around the world This lets you automate payment collection, invoicing, email notifications, subscription management, and analytics. With the Chargebee Zendesk App installed, your support agents will be able to view the complete subscription details (right down to the activity timeline) of a customer right next to the corresponding support ticket.
Additional Apps Added in March:
Capsule Plus
Capsule Plus is brought to us by for folks over at Appamondo. Capsule Plus is a Zendesk add-on that gives you the ability to view, create, edit, and delete notes and tasks, opportunities and cases, search for and view contacts/organisations, and review all previous contact history external to Zendesk for any Capsule details of a person/organisation.
Knowledge Base to PDF
The Knowledge Base to PDF app enables you to export your whole knowledge base, or just parts of it, as a PDF: set a cover title, choose which articles or categories to include, generate your PDF, and you're ready to distribute your user manual to your favorite customers.
Tables
Tables is a new editor app that let's you add tables to your Zendesk Support ticket replies in an easy way. Just click the table icon in the editor and select how many rows and columns you want your table to have.
Crisp
Crisp is a live chat tool you that lets you communicate through channels, like Facebook Messenger, Telegram, SMS, and more, directly through replies on a Zendesk ticket. If you choose to reply to a conversation through Crisp, the conversation will still be tracked in Zendesk as well.
Attachments Plus
Attachments Plus helps you quickly view all attachments and links on a Zendesk ticket. You can choose how to view the attachments (images, files, links), and search or sort the results for each attachment type.
CloudCherry
CloudCherry is a voice of the customer platform that helps your brand track, measure, and improve customer experiences. With this integration, any feedback collected from CloudCherry can be converted into a ticket in Zendesk and managed just as you would with any other ticket. You can even update the data on the CloudCherry platform for your organization to view the status of each feedback raised as a ticket.
VK Messages
VK Messages turns messages from VKontakte (VK), the popular European social networking service, into Zendesk tickets and allows your agents to reply to such messages straight from the agent interface. You can easily set up triggers, as the "connected via the app channels (VK communities)" will be shown in Zendesk as channels named after your VK community.
Vkontakter
Another integration with the popular Russian social network Vkontakte built on our Channel Framework, Vkontakter lets you reply to your public VK Community directly from Zendesk tickets. Any messages from your public pages or chat in Vkontakte will become Zendesk tickets and you can easily reply to all of the messages through Zendesk.
Cyclr
Cyclr is a cloud integration platform that can create powerful workflows and automations, without the need to write code. It is intended to be used by both developers and non-developers to solve pain points and leverage data to unlock new opportunities.
Bloomfire
The Bloomfire app for Zendesk intelligently analyzes your ticket content and recommends helpful content from your Bloomfire community. Agents can click to view recommended content, search for specific content, and link Bloomfire content to each ticket for future reference and easy reporting-all from within Zendesk. If they don't find what they're looking for, agents can easily contribute that content directly to the Bloomfire community.
SolusBC
SolusBC is a communications platform for all of your business needs. With the SolusBC for Zendesk integration, you can be notified directly inside Zendesk of when an inbound phone call is ringing or you can place an outbound call.
TMetric Time Tracker
TMetric is a user-friendly and free time tracker that is seamlessly integrated with Zendesk. It gives you an opportunity to track and report on how much time you spent on everything you do in Zendesk, like how much time you spent on resolving a ticket, support request, or chat.
Visit the Zendesk Apps Marketplace to browse all our apps and integrations