Mobile app customer support
Is there anything more frustrating than struggling to find the "contact us" button when you need help? It's easy to take great customer service for granted, especially when it's not that hard to come by. Put yourself in your customers' shoes when you look at the following stat: According to the CX Trends Report, less than 30% of companies offer self-service, live chat, social messaging, in-app messaging, bots or peer-to-peer communities in their mobile apps and properties.
According to research about our own customers, high performing customers or support teams are 60% more likely to use Zendesk's Mobile SDK, which embeds customer service in mobile apps. Embeddable solutions that bring functions like messaging, self-service, and traditional ticket-submission into apps make it easy for customers to reach out without bouncing. This means less friction between the customer, problem, and solution.
We live in a mobile-first world, and your customers are expecting your brand to be where they are. Here are four ways to provide better mobile customer support.
Mobile customer support should be native

We've all opened an app to connect with customer service only to find a link to a 1-800 number or an email address that opens up in a different app. These situations could have been made easier with embedded forms in the apps, or a messaging client, or even a knowledge base. App users tend to be super-customers. This means they're already loyal and a valuable source of information. Keeping users inside the app for support requests means data surrounding their entire customer journey is preserved and visible for support agents.

Calm, a wellness and meditation app with 80 million downloads in the Apple App Store, rolled out mobile support in its app in order to deal with a spike in ticket volume. Most of the requests come from customers wanting to know how to access more of the service's features, like guided meditations or classes housed in the app. Native mobile customer support is an excellent way of catering to your customer community — especially when that community is centered around your app.

Mobile customer support should be intuitive

The last thing you need is to create friction by implementing a clunky, old-fashioned solution that your customers don't understand. Roughly half of customers say they would switch to a competitor after just one bad experience. In the case of more than one bad experience, that number snowballs to 80%. Customers often prefer to help themselves, and in-app self-service allows them to find the answers they're looking for before escalating to an agent.

Creating an intuitive support UI means making the support feature easy to locate, easy to use, and easy to come back to. It shouldn't be buried behind other pages or hidden in a settings tab. Ensuring its visibility and prominence in the app (without detracting from the overall experience) will allow your customers to have the positive service experiences they're expecting from brands.

Mobile customer support should be customizable

If your mobile customer support solution should be adjustable to maintain brand consistency and customer experience. After all, your customers expect a consistent experience across all properties. While an out-of-the-box solution is a great place to start, it's important to tailor the solution to the needs of your customer community. Collecting and iterating on customer feedback will allow you to determine which channels to prioritize — after all, it wouldn't make sense to focus all of your energy on live chat if your customers prefer more modern, asynchronous channels. Similarly, deploying bots or AI in your mobile support solution should be tailored to your customers' unique needs.

Scribd, a subscription based self-publishing and ereading service, implemented a mobile customer service solution for their community support team. Scribd's incoming tickets are automatically reviewed by keyword and routed to the appropriate support technician for immediate attention. This efficiency enables Scribd to resolve about 95 percent of its support tickets within one day.

Mobile customer support should be contextual

Contextual mobile customer support means your app should be able to gather custom information that can inform your tickets — conversational data that contributes to a profile of your customer, featuring past transactions, previous tickets, which build into broader data about your customers. Keeping customer support inside the app gives your support team visibility into the users activities, while also making it easier to collect feedback — especially if that user is engaged in a loyalty or points program.

Customer context is important when you think of your service solution as part of a broader customer data platform. It might sound big, but don't let it scare you. It's the modern way of thinking of leveraging customer data to build better experiences.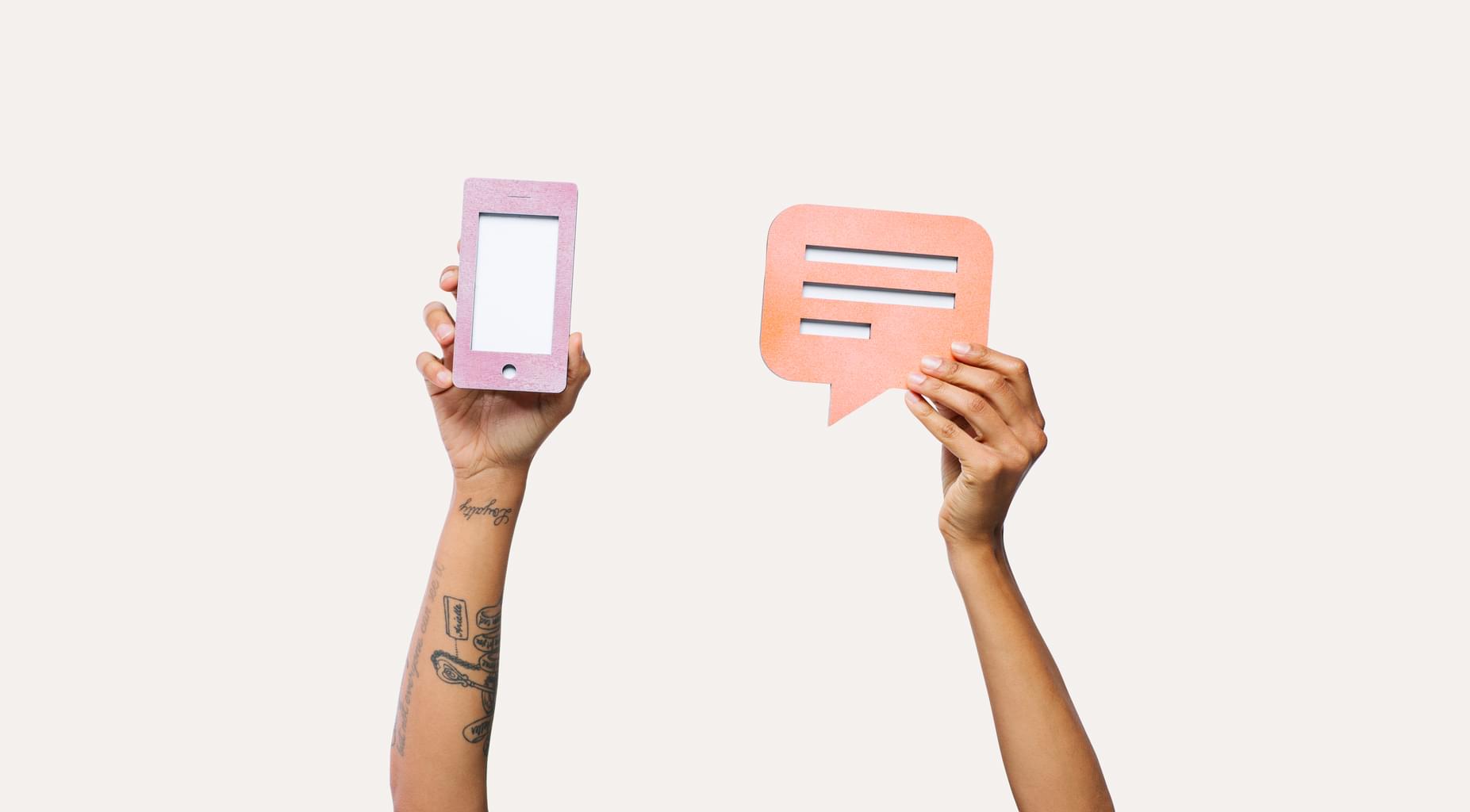 Create a stellar mobile experience
Mobile CRMs make it possible to manage customer deals and data from virtually anywhere, at any time.