How Geckoboard puts customer service data to work
Geckoboard is solving a problem that too many businesses have: what to do with all of this data? Within any given company, individuals and teams use a growing list of tools and services that cover things like marketing automation, CRM, customer service, social media, e-commerce, content management...the list goes on and on. Combine that with a company's proprietary data, and many companies are often left with an abundance of siloed information that never seems to work in unison and is difficult to access, comprehend, and share with the entire company. The end result is that, more often than not, data is only used by the small group of people directly interacting with it.
But there's hope: Geckoboard sits in the middle of all of these disparate sources, making it possible to unlock data and communicate it with the entire company through simple, effective dashboards. Since 2010, Geckoboard has helped companies of all sizes track their progress and make data-driven decisions from a wide variety of data sources.
Customer satisfaction comes first
In addition caring to about data, Geckoboard cares about creating a great experience for its customers, which is why they chose Zendesk Support as their customer service software.
"Satisfaction for customers is what it's all about. Geckoboard is a SaaS company, and whilst we're always trying to improve the software we make, it's equally important to us to make the 'service' part of the equation as good as it can be. Zendesk Support helps us do that really well," said Nick Smith, an official Growth Hacker at Geckoboard.
"That's why people choose us over competitors, or instead of creating their own version of what we do," Smith said. "They expect a level of service and, really, the service side of things is almost a feature of Geckoboard itself. Support helps us deliver that, without really thinking about it. We can just focus on delivering awesomeness all the time."
Backing up the talk with data-driven customer service
One of the cornerstones of Geckoboard's customer experience is a thriving help center, where customers can quickly and easily find the information they need. With Support, Geckoboard not only has the infrastructure to provide an excellent self-service option, but the data to constantly improve it. Tracking the volume of tickets tagged by the type of inquiry helps Geckoboard's support team decide what help center articles will have the greatest impact, ensuring customers can find what they need. As Smith said, this also frees up Geckoboard's customer success team to be more proactive: "They can find and create really cool resources that aren't just about solving someone's issue at the time it happens, but more about helping people really engage with the product and getting more out of it."


In addition to helping improve the customer experience, customer service data gives Geckoboard's product team insight into how customers are interacting with the product. In fact, the customer success and product management teams worked on creating a set of categories for tagging tickets, which allows the product team make use of customer service data. For instance, integrations are vital to Geckoboard so they get their own tag. The product management team then uses this tag to track the most popular integration requests and to make data-driven decisions about the product.
Getting it right the first time
For customers, having their issue resolved in one interaction, rather than multiple back and forths, is often the difference between a good and bad experience. Recognizing this, Geckoboard takes advantage of Support web forms to ensure they get what they need to efficiently meet a customer's needs.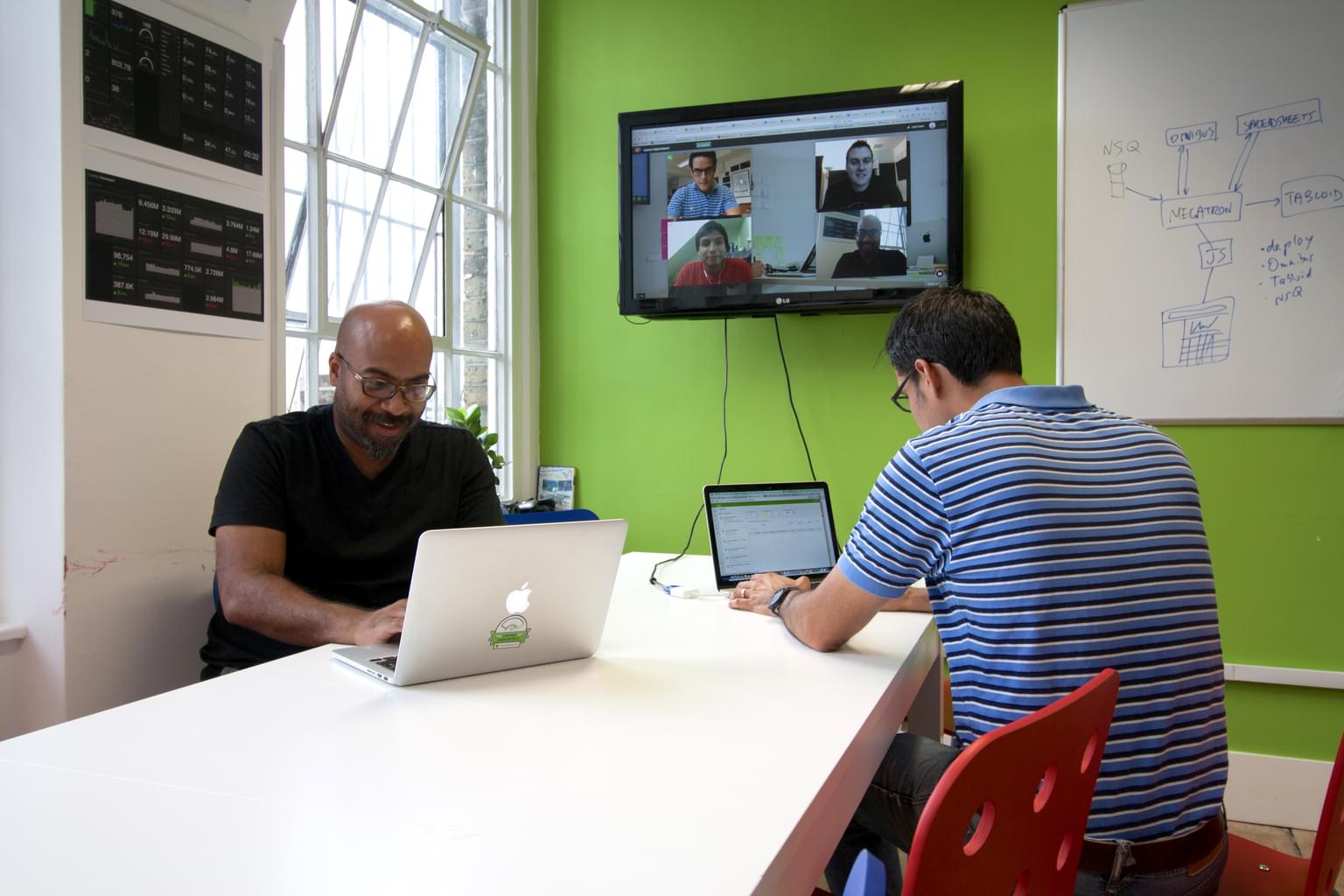 "We are getting information that we need in the first interaction," said Luis Hernandez, Geckoboard's customer success manager. "We are gathering all the information that we need in one go (account name, permission to access the customer's account, etc.), so that by the time we respond, we only have to fix the issue. That flexibility has definitely made a big difference on our response times and satisfaction for customers."
Additionally, Geckoboard set up a nifty JavaScript to help them improve their self-service. If a customer searches for a term in their help center that produces zero results, the Support ticket is automatically tagged to let the customer success team know that the customer searched for that term before creating the ticket.
Interested in making your Support data more visible? Create dashboards for free using Geckoboard's Zendesk Support integration