Article
Fine Tuning: Implementing chat as a channel
Published May 28, 2015
Last modified May 28, 2015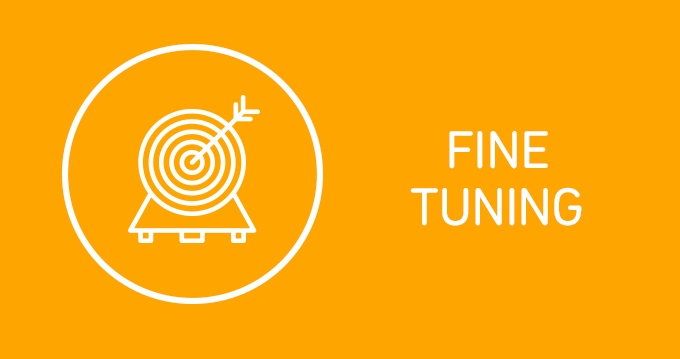 Join us in the Zendesk forums today for the next installment of our Fine Tuning series. We're hosting a day-long discussion focused on implementing chat as a channel.
Throughout the day, I'll post suggestions about how to set goals for chat, whether to use proactive or reactive chat, and agent workflow best practices. But this is a two-way street: I welcome your tips and ideas on how you approached your own chat implementation and workflows.
The discussion is already underway; we kicked it off with aligning chat goals with metrics. In today's three part series, with new content posted at 8am, 11am, and 2pm (Pacific time), we'll cover the topics below and more.
[Update: While the live discussion is over, you can still learn from the posted tips and comments about implementing chat that were shared that day.]
Part 1, 8 am: Goal Alignment and Metrics
All levels of your organization are thrilled about chat, but are they on the same page about its purpose. We'll talk about common chat goals and their associated measures of success.
Part 2, 11 am: Planning and Placement
Chat is super flexible and can be presented a number of ways. This section discusses proactive versus reactive chat and where to offer it for maximum impact.
Part 3, 2 pm: Maximizing Workflows, Measure and Repeat
You've invested in an awesome service channel and want to make sure it delivers. We'll look into agent workflow best practices, adjusting as necessary and how to measure success.
Head over to the forums for more details and tips, and to join the conversation
This discussion continues in our Fine Tuning series, a monthly discussion in our forums about a specific topic. Hosted by a member of the Zendesk Customer Success team, each day-long discussion will include Zendesk-posted content as well as tips and ideas from our customer community.
Please visit www.zopim.com if you'd like to learn more about Zopim Live Chat by Zendesk, a live chat software tool that is used by tens of thousands of customers worldwide.