How Brayola's customer service team became every girl's best friend
Article
How Brayola's customer service team became every girl's best friend
Published February 23, 2016
Last modified February 23, 2016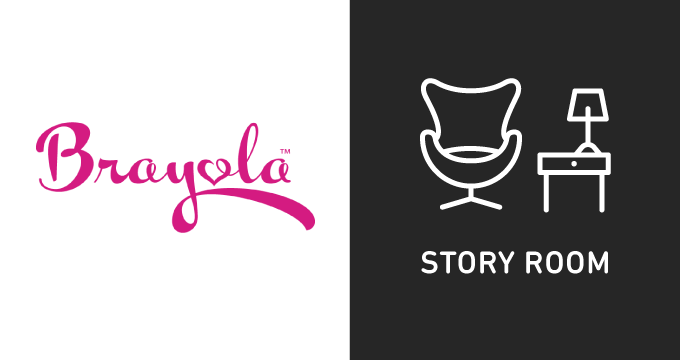 Many items are fun to shop for—wide-brim, floppy hats, lacy skirts, motorcycle jackets, chunky scarves, cowboy boots. The list goes on, virtually to infinity, except for one item. No one likes to shop for bras.
The problem with bras is they tend to fit each woman differently. Typical measurements like band and cup size aren't enough to ensure a smooth, supportive, and comfortable undergarment. Asking a saleswoman for help is, to many women, an invitation to experience extreme awkwardness if not outright mortification.
Orit Hashay knew this because before she became a software developer, a serial entrepreneur, and an e-commerce trailblazer, she was a woman who shopped for bras. Four years ago, Hashay decided to try out an idea she had for making bra shopping simple and fun. Brayola was born—an online marketplace that matched women with the perfect bra by allowing them to share the details of their favorite bras with each other privately.
Make a date with your new bra
Women loved the new shopping service and The Huffington Post dubbed the company "the OKCupid of bra shopping." Seventeen Magazine called it "genius" and Tech.co said, "Brayola could be a serious contender for 'girl's best friend.'"
But Hashay had only solved one part of the bra buying problem. When a Brayola bra didn't work out, some shoppers still wanted to talk about it. Email was okay for certain customers, but others valued hearing the sympathetic voices of Brayola's customer service team.
Fiona Abrams, Brayola's director of communications and customer service, recalled the difficulty of providing quality service using an outsourced team and a grab bag of tools that didn't integrate with each other. They used live chat, Gmail, and a virtual business line that forwarded calls to agents' cell phones. "I kept getting feedback that a customer service person had been rude or that she hadn't been helpful, but short of reading through emails there was no way for me to monitor what was going on," Abrams said.
Giving 'full support' a whole new meaning
It was around this time that Abrams heard of Zendesk and decided to put the company's claim of making customer service easier to the test. Abrams hired a team of five agents in the United Kingdom, where she was based, trained them on Zendesk Support, and set up a new Zendesk Guide. "You should have seen my face when I was building the Help Center," she said. "I had a permanent smile because it had everything I wanted. We were getting a lot of the same questions from customers about our returns policy and when their refund was going to be issued. With Help Center, customers could look for answers themselves, first."
Abrams team saw the volume of queries decline as routine questions were deflected, but almost as soon as the dent became significant, Brayola began experiencing a massive increase in traffic. Along with the storm of new shoppers came a blast of requests for customer service. "If we hadn't had Support and Guide in place, we would have been completely snowed under," she said. Instead, far from crumpling under the demand, the team developed a reputation as world-class experts in the art of finding the perfect bra.
Abrams liked the improvements she was seeing in their service, but the lack of integration between voice and other channels limited how far the team could go. In a meeting with Hashay, Abrams proposed trying Zendesk Talk. "She was as excited about the possibilities as I was," Abrams said. With Talk, agents can see at a glance if a caller has any other tickets, and if they are open or closed. "We are able to be super responsive and provide answers right away," Abrams said.
Voice support keeps things personal
Today, Abrams' dashboard shows how many calls the team is handling, how many people are on hold, and how many have hung up before the team could respond. The data reveals where the team is performing well and where it can do better. Automatic call recording provides further opportunity for analyzing which approaches are most effective, and for coaching both old and new team members on the best way to handle different issues. "Zendesk Talk is a way of constantly improving our customer service," Abrams said.
Brayola currently receives more service requests via email than by phone, but Abrams said voice support is strategically important—for both the satisfaction it provides customers and the insights it provides the company. "Nine times out of ten, if there's a problem it's better to have a personal interaction with the customer," she said. "When you hear a voice at the other end of the line that genuinely wants to help you, it takes the edge off of the frustration and gives us a chance to explain the process." Abrams also encourages her agents to ask for additional feedback about the customer experience.
Since Brayola launched in 2011, it has replaced lonely trips to department store lingerie departments with an easier, more social buying process. Adding a voice channel has been part of that evolution. An experience that was once synonymous with embarrassment is now empowering. "I'm really happy that people are picking up the phone and speaking to us," Abrams said.
Wondering if phone support is right for you? Learn more about Zendesk Talk